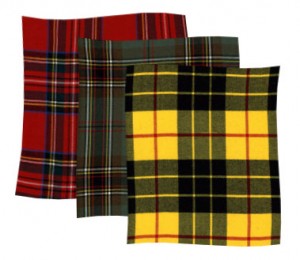 Welcome to the website of GK Textiles Ltd.
With the closure of Fraser & Kirkbright Weaving Co Ltd in July 2013, Gordon Kirkbright has established this new company, with its base in Vancouver, Canada, but with strong ties to the UK.
GK Textiles Ltd is proud to have joined forces with some of the most famous names in the textile world, to create and supply tartans and other fabrics.
Tartan fabrics will be woven in Scotland by Ingles Buchan's highly skilled and experienced craftspeople, using fine quality wools.
We expect that past customers of F & K will find the same high level of service that they are accustomed to, and we look forward to supplying all of our valued clients with high quality textile products at competitive prices.
Custom Weaving
For those looking for tartans not found in our stock program we also offer custom weaving, at very competitive prices, in 10-11, 12-13 & 16 oz weights. With only a 30 yard minimum order we will produce any tartan to your specifications. Contact us for more information.
Specials
see Specials page